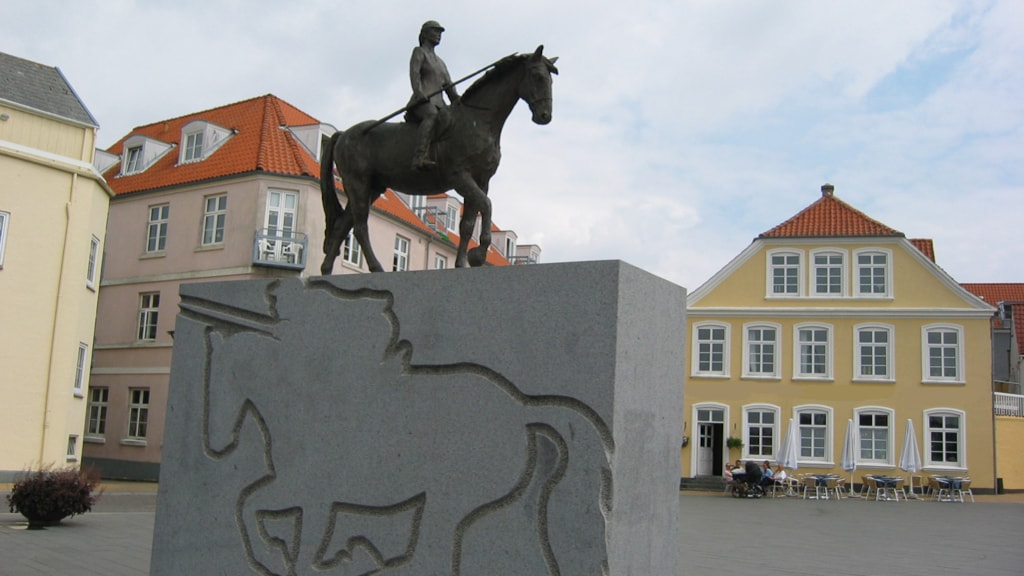 Combined Town and Tilting Festival tour
The tour is arranged during the weekend of Tilting tournament in Sønderborg and goes through the old part of town, past the only Tilting Museum in Denmark and along a part of the harbour front.
We visit the Tilting Museum, where a guide who knows everything about the history of tilting-at-the-ring welcomes us.
The tour ends after ca. 2 hours at the festival grounds, where the group has free entrance and receives a short tour at the grounds.

Language: German and Danish. 
Price in 2021
Adults: DKK 80
Children 4-13 years: DKK 40.
(entry fee for the tilting ground is included)
Tickets can only be purchased online at least 24 hours before. There is a limited number of tickets on sale because of Corona virus. We reserve the right to cancel tours in case of changes in restrictions.